On the way back from Azerbaijan, Chad, Heather, and I stopped over in Istanbul for a quick trip to see our friend Julie and celebrate her birthday with her. Istanbul is one of my favorite cities. The people are so friendly, the city is very diverse, and it's located in Europe AND Asia... I mean, it doesn't get more interesting than that!
For those of you who have been following our blog since the beginning, you have probably already read (or at least looked at the pictures :)) from my previous trip to Turkey. If not,
you can see my previous post on the sights of Istanbul by
clicking here.
And to read about my take on their culture,
click here.
Out celebrating Julie's birthday!

The Golden Horn - historic inlet of the Bosphorous

What better way to celebrate than to go shopping. :) This is Istanbul's famous Bazaar: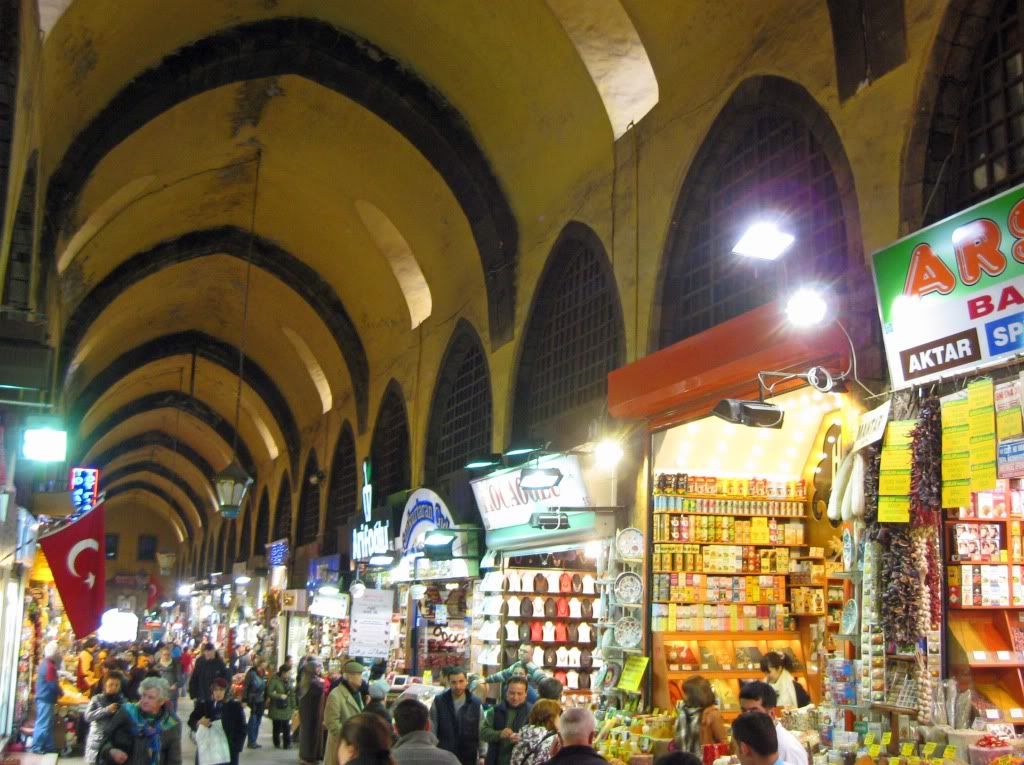 They sell all kinds of things here. I thought these lamps were beautiful.

Here we are in the historic core of ancient Istanbul. The Hagia Sophia...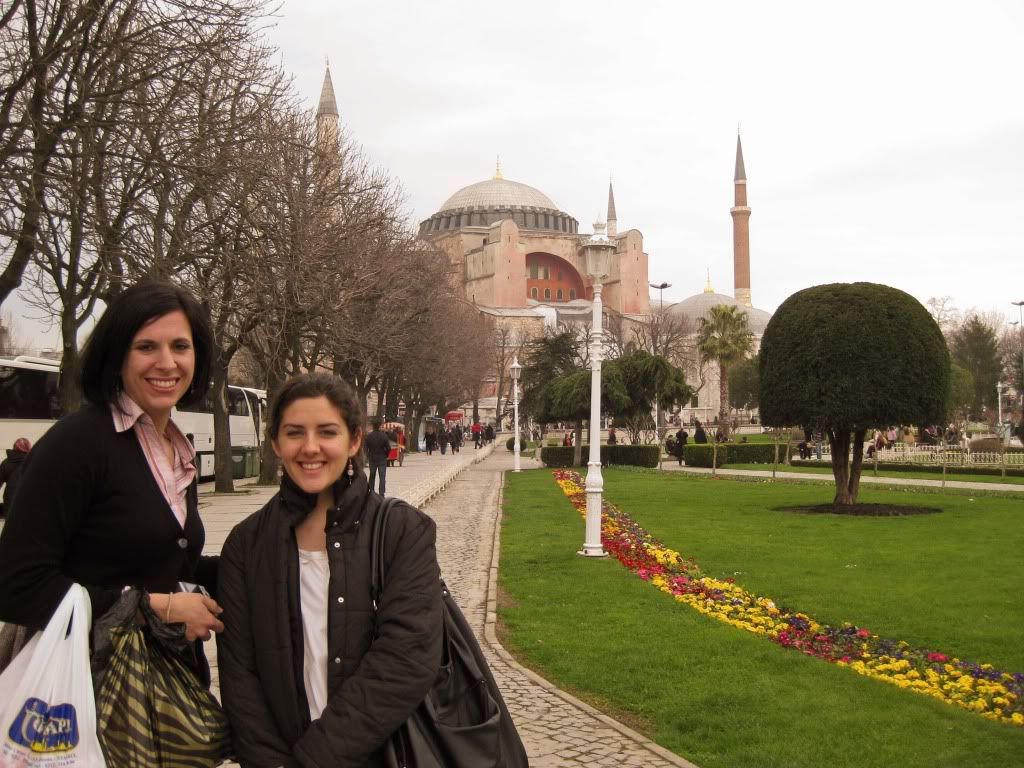 And the Blue Mosque...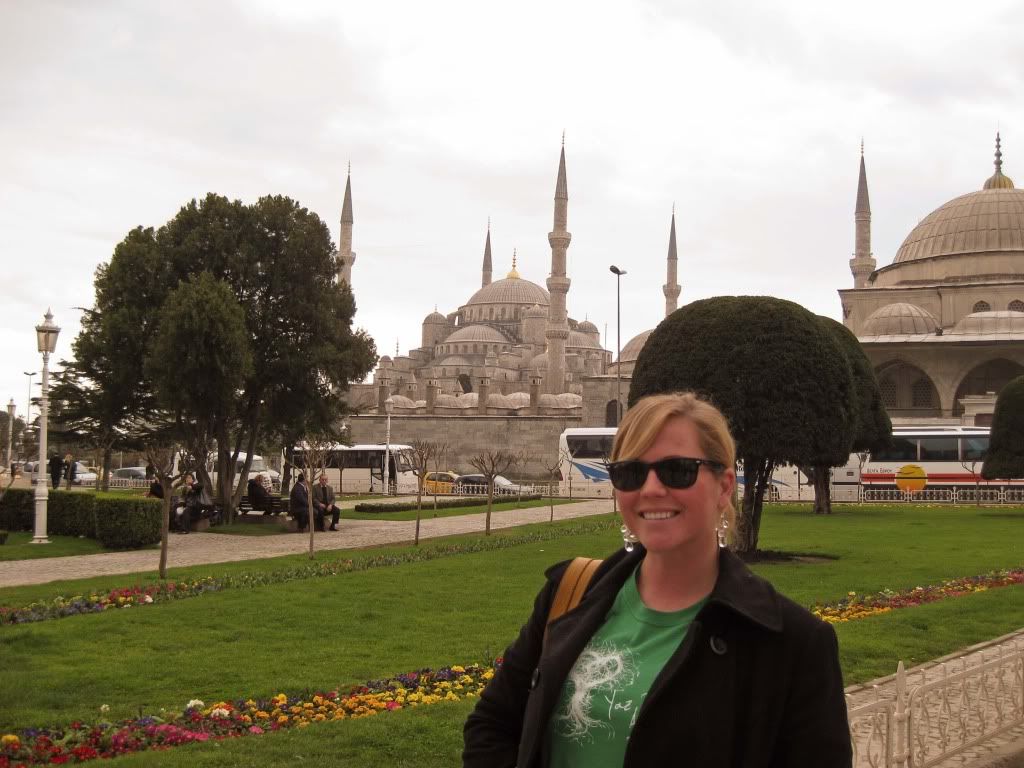 We took a boat ride out to the Maiden's Tower for Julie's birthday lunch.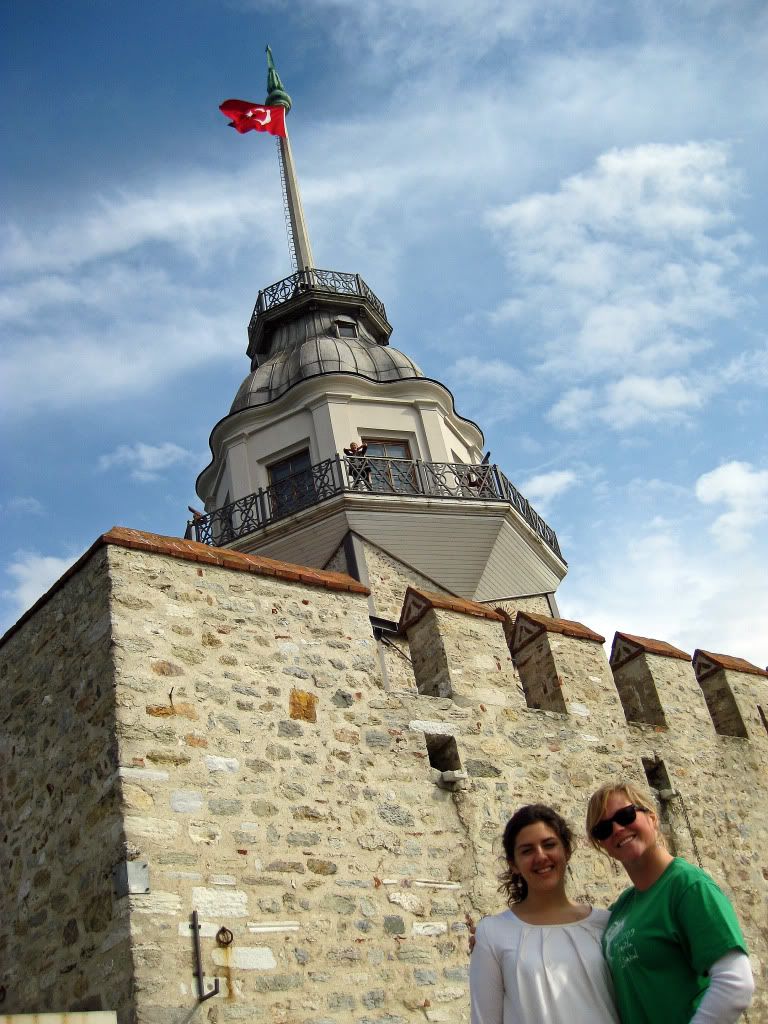 It was a great view from the top. Europe on the left and Asia on the right...
Chad and Heather posing down by the water.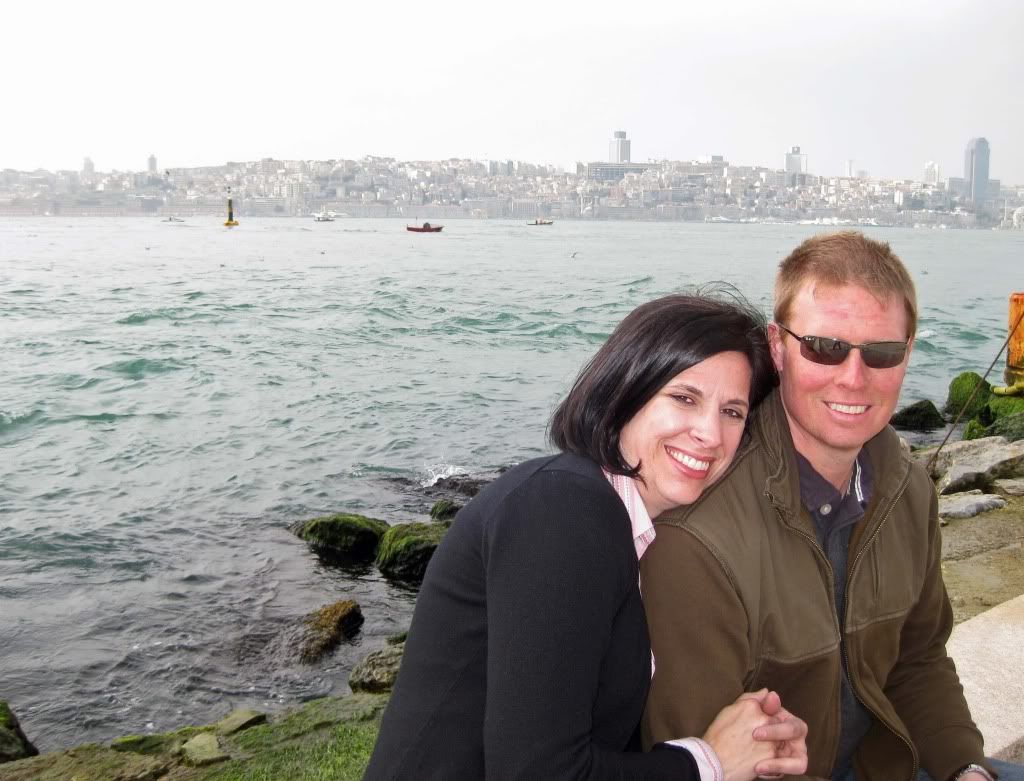 The view from our table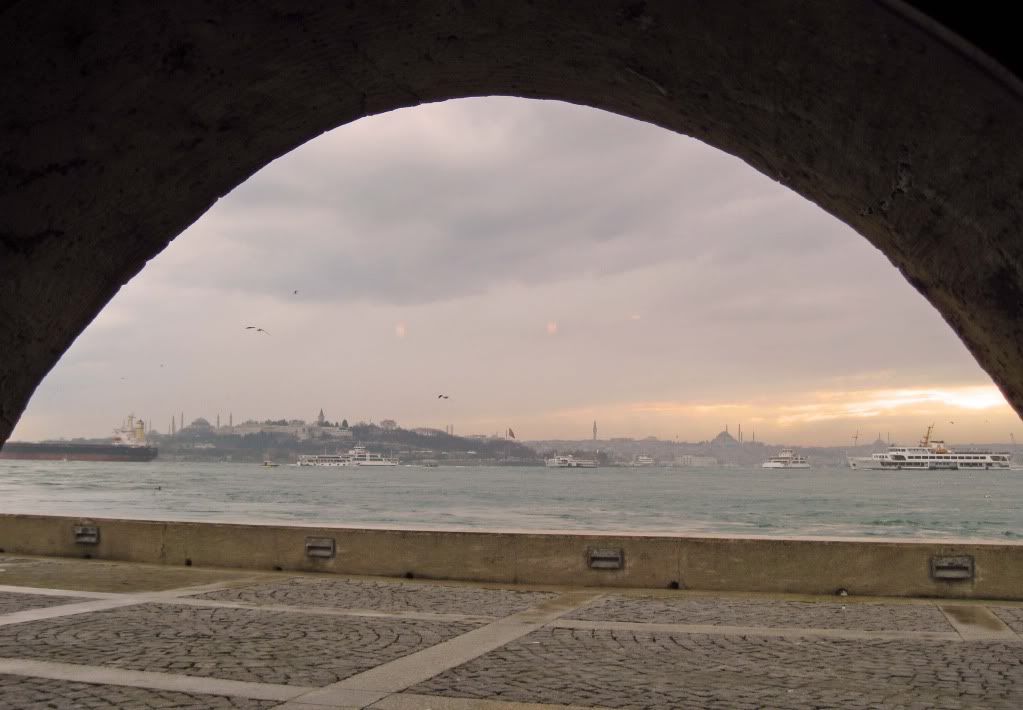 Trying to get a good taxi fare back to the hotel turned out to be much more complicated than we thought.
A beautiful sunset that evening on Julie's street.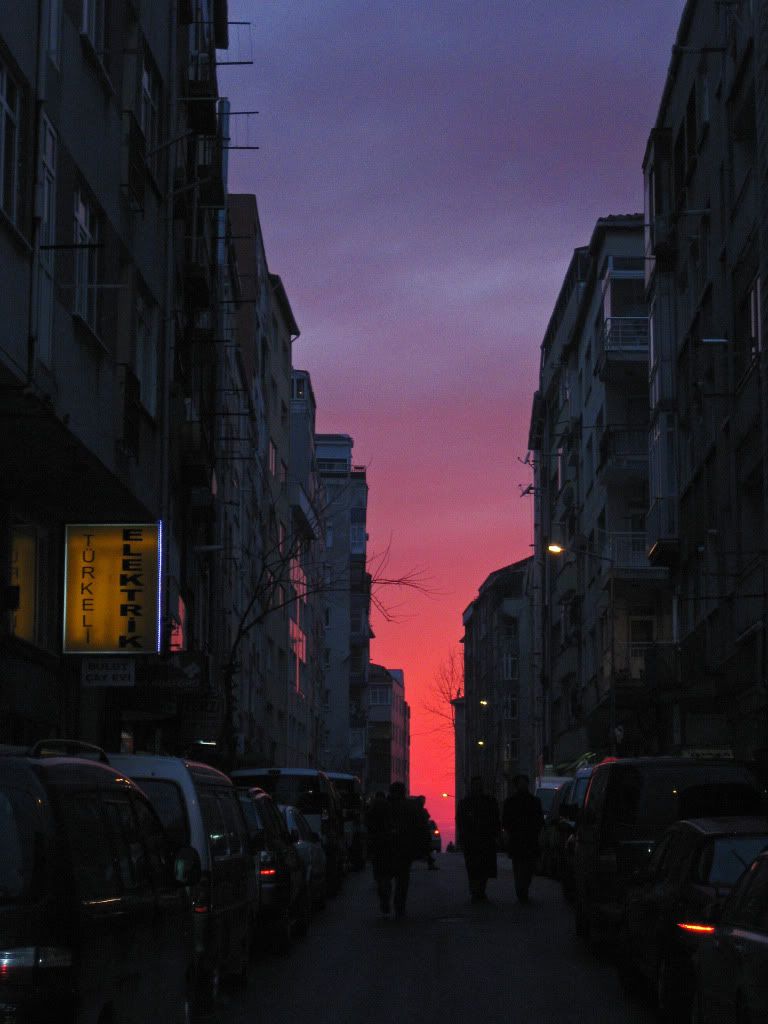 The next morning we flew back to Basel. It was a short, but sweet trip. :)